At Duncan McInnes we offer a range of services to assist you in any or all of your fabrication and welding needs. A few of our services include:
Welding capabilities: Aluminium; Carbon Steel; Stainless Steel; Cast Iron; Alloy materials.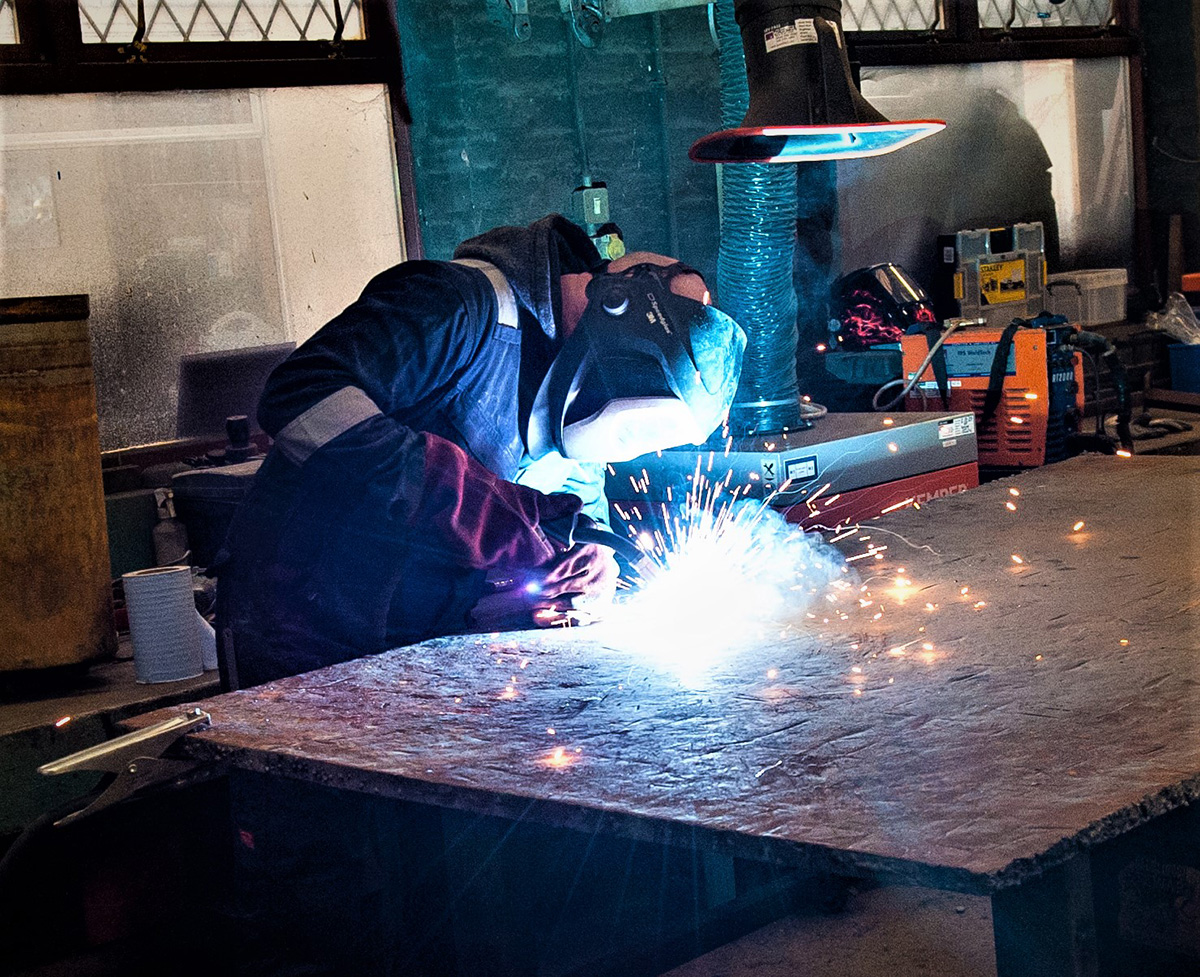 Our staff can accommodate anything from a simple weld to more advanced procedures, and can be done either at our workshop or on-site.
Processes: MIG/TIG/MMA/Cast
Fabrication: Our skilled, in-house professionals can offer a number of services which are carried out to meet your specifications:
Plasma cutting
Guillotine/shearing (3m x 6mm)
Press brake (3m x 6mm)
Ironworker
Sawing
Rolling
As well as fabricating existing materials, we can manufacture a large number of products which may be formed to meet your needs.
These include:
Balustrading & handrails
Security grills & doors
Pipework & pipework support installations
Metal flooring & walkways
Access ladders & platforms
Traffic barriers & fences
These products are all found in a range of materials and specifications which can be discussed in detail before an order may proceed. As well as forming any materials you may need, our professionals can also make repairs or alterations to existing materials.
At Duncan McInnes, we are also able to provide deliveries or on-site installations with a team of professionals who can work and fit to your requirements and dimensions, whilst maintaining high standards of professionalism and skill.
We are also involved in the production of Geodesic structures, namely in the forms of tunnels and domes, and have recently completed a number of projects in Ayrshire and Greater Glasgow.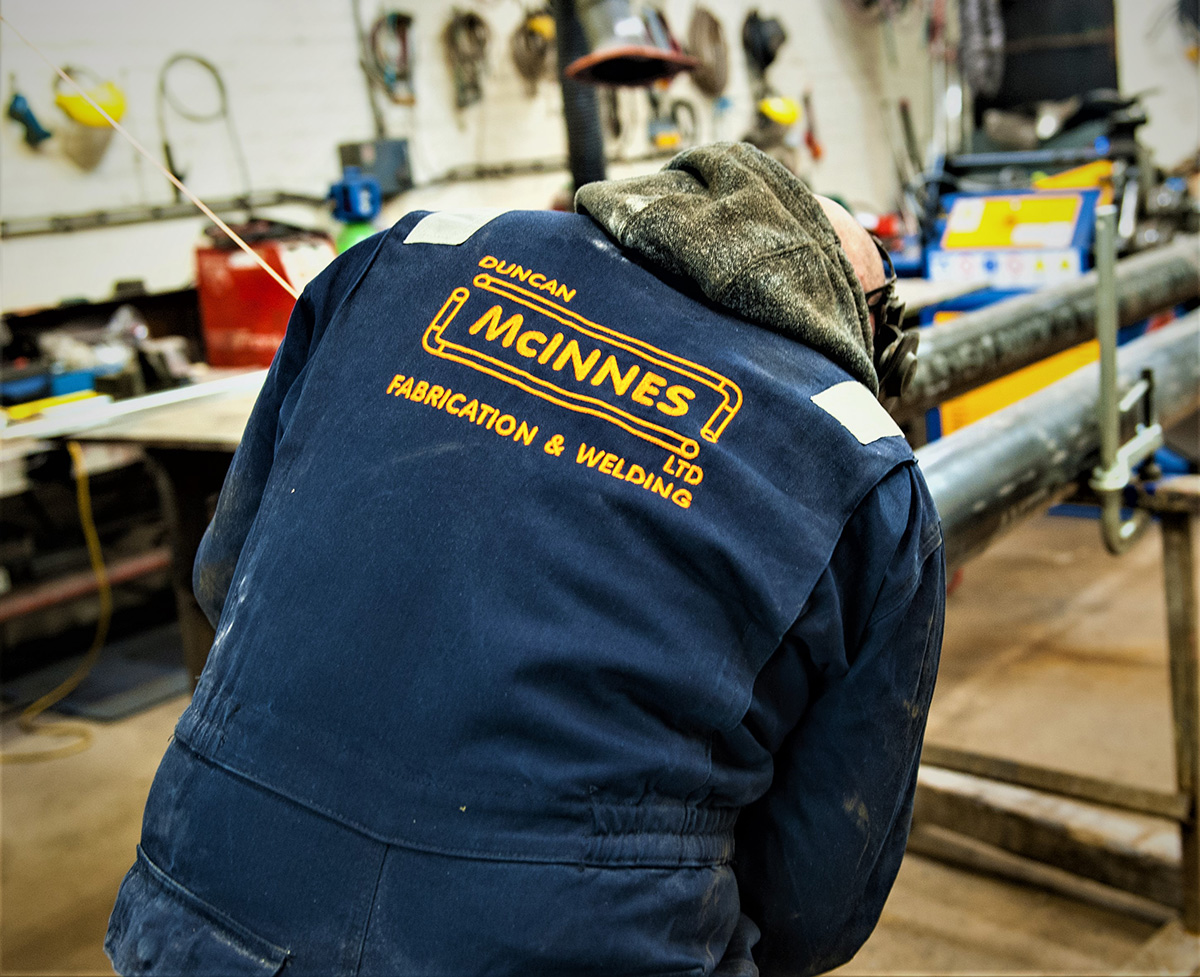 Previous Services
As the years have gone by, the nature of the work at Duncan McInnes has changed to adapt to evolving industry requirements. From the company's more primitive hammer and anvil origins, we have expanded into a company who have experience across a range of sectors.
We work with both individuals and companies, and in the past have worked with industry members such as:
S.S.E. plc - Manufacturing/fabricating and installing gas pipework up to specification.
George Leslie Limited – Encompassing various forms of fabrication and welding procedures.
Phoenix Utilities Limited – Installation of gas pipework.
Our company is Achilles approved, complies fully with correct health and safety guidelines as set by the HSE regulatory body, and we are looking to comply with BS EN 1090 & CE Mark status in the near future.
Contact Us
Duncan McInnes Ltd
Clayslap
Kilmarnock
KA1 5LN

T: 01563 522774
Email us