At Duncan McInnes Ltd, we have been based in our existing workshop for over 50 years. Originally a small blacksmiths based within the adjoining house, the company has expanded from its more simplistic roots to the application of varying forms of fabrication and welding, all within the same place the business started. The workshop has seen a lot of development over the years, with our contemporary premises offering the following facilities:
Carter Guillotine: Can cut to 3000 mm in length, up to 6 millimetres thickness for mild & stainless steel
Carter 135 Ton Press-brake: Can form material up to 3000 mm in length, and can be used for materials up to 6mm thick. Shorter lengths up to 10mm depending on tonnage required.
Piranha ironworker: Required for punching, notching & further fabrication capabilities.
Other equipment: We also have a range of other tools and machines which can offer further options for fabrication and metalworking.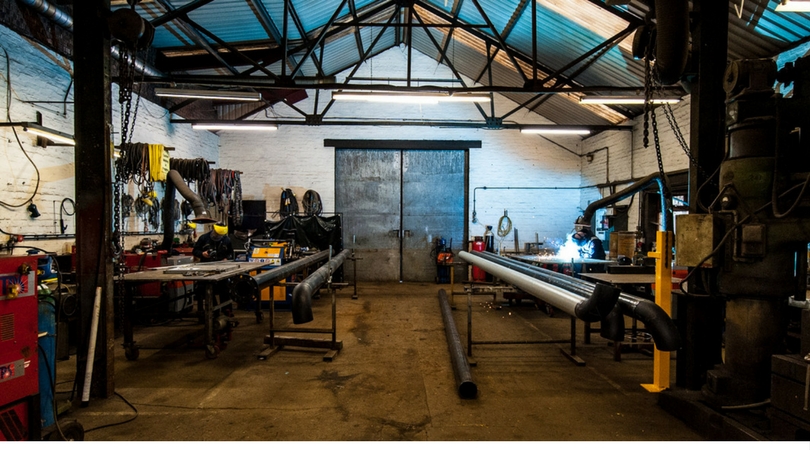 We also offer a range of materials which can be customised to fulfil the dimensions or specifications which are required. These materials come in simple supply form or instead can be fabricated individually or together to meet your needs:
Sheeting/plate including chequer five-bar, hollow section/tubes/pipes, round/square/flat bar, channel/H/T section, mesh and durbar.
Our workshop is approximately 300 square metres, so we can meet almost any task we are faced with.
Contact Us
Duncan McInnes Ltd
Clayslap
Kilmarnock
KA1 5LN

T: 01563 522774
Email us